* There are affiliate links within this post *
I'm sure many of you belong to one (or if you're me, twenty) Facebook "garage sale" groups. Or you check out Craigslist regularly. Or you go garage sale/estate sale shopping. Or you go curb shopping. Don't act like you don't know what that is! A lot of times, I just glance at the items and move on. Sometimes, though, something catches my eye and I must have it. Now. This time, it was an antique stereo cabinet in one of my local Facebook groups.
Imagine my husband's surprise when I texted him and told him he needed to pick up an antique stereo cabinet for me on his way home. He was out having a beer with a buddy, and reluctantly agreed to do it. Why so reluctant? Well, I have a garage full of "projects". And here I was, adding a rather large piece of furniture to the collection – AND moving it to the front of the line! I got a great deal on it ($55), and it still works. (Loudly, might I add). I knew Kevin would eventually love my vision, since his parents collect antique stereo cabinets. Someday, we will inherit many, many, MANY cabinets like this.
Luckily (or not so luckily?) I have a best friend that is not exactly known for just being a slacker. She likes to get stuff done. I like to dilly dally. You can see where this is going. She got wind of me having a new piece of furniture to mess with, and it magically ended up at her house. Britt does not turn down projects! Plus, she will ride my ass and make me finish something that I start. Since the stereo was not at my house while it was being worked on, I had to work on it nights and weekends. We had to work around both of our work schedules, but we managed to finish it in less than a month (which is HUGE for me)!
We had some furniture rehab drama along the way, but I am so happy with it – I just want to sit and stare at it all the time now.
Anyway – I know you want to see pictures, so here you go!
This is not my stuff – this is the picture that was on the Facebook group. I knew I had to have it.
After removing the hardware I was able to remove (the front doors are "faux", and I could not figure out how to remove the hardware – and the handle on the right? I couldn't remove it without removing the record player – and I wasn't about to get into that!), I removed the back "ledge". I think the stereo looked more modern without it. I primed the whole thing with my beloved Zinsser 1-2-3 primer. I wasn't worried about the fabric covering the speakers on the front and sides, since it was being replaced anyway. No, you don't have to prime before using chalky finish paint – but I generally do anyway.
I knew I wanted a light gray color for this, since my new living room curtains are gray/white, and I'm looking for a gray couch. I also knew I wanted to use Maison Blanche Furniture Paint, so I picked out Franciscan Grey. It was a little lighter than I wanted, but I was planning to use dark wax to darken it up afterwards. The below picture is of the stereo painted in Franciscan Grey. I love the way the Maison Blanche paint covers, and I love the way it feels!
I just should've chosen a darker color. It was completely my fault. I tend to lean towards dark gray, and I knew that wasn't what I wanted – so I went with the lightest gray they sell. Go figure! I won't scare you with pictures of the dark wax aftermath, but I will tell you that I was a little heavy handed with it. That's when I knew I had to make a decision – do I go buy another quart of darker grey Maison Blanche? Do I just go buy a quart of latex paint at the hardware store a mile away? Brittaney (as usual) comes up with a solution. Well, OF COURSE she just happens to have a gallon of gray latex paint. And OF COURSE she just happens to have a quart of black latex paint. She mixed them until we came up with a suitable gray, and I didn't even have to leave or spend more money. I knew I was friends with that girl for a reason. Bonus: She helped me repaint it! I didn't realize just how light the Franciscan Grey was until I saw this picture.
So… about an hour later, we finished painting it. While the paint was drying, I painted the hardware with Liquid Leaf paint. This paint is basically silverleafing without the mess. Seriously. I love this stuff. This little bitty jar will last forever – you have to use very little! It dries quickly as well.
This is how I left it the other night. The plan was for me to come back the next night and finish it. That horrible fabric covering the speakers HAD to go! I had the fabric (I had some Serena & Lily fabric from the store Kevin works at), I was just too worn out to finish. Also, I have T-Rex arms and couldn't reach inside to unscrew the panels.
Later that night, Kevin and I were watching American Dream Builders on the DVR. I was going to bed soon, since it was 10:30 pm. Imagine my surprise when the doorbell rings. It's kind of like when your phone rings late at night… it's generally not good news. All sorts of crazy scenarios are running through my head at this point!
Well, it was Brittaney. I should have known that she wouldn't be able to leave it unfinished for one night. She finished it for me and delivered it to my house! I was shocked. (Also, I should not ignore my phone in the other room – she had been texting me about it, but I was involved in the TV show). I quickly made room for it and we moved it in.
You guys, I can't quit staring at it. I love it! I'm so glad that Brittaney helped me with this and pushed me along – and then she finished it for me! So happy that we have been friends for 20+ years. Life wouldn't be the same without her. (PS: She made the Scrabble frame for me a few years ago. Love it.)
What a difference paint and fabric make, huh?
Sharing at:
East Coast Creative – Crafting with the Stars Link Up!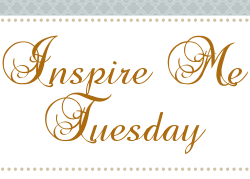 * There are affiliate links within this post *